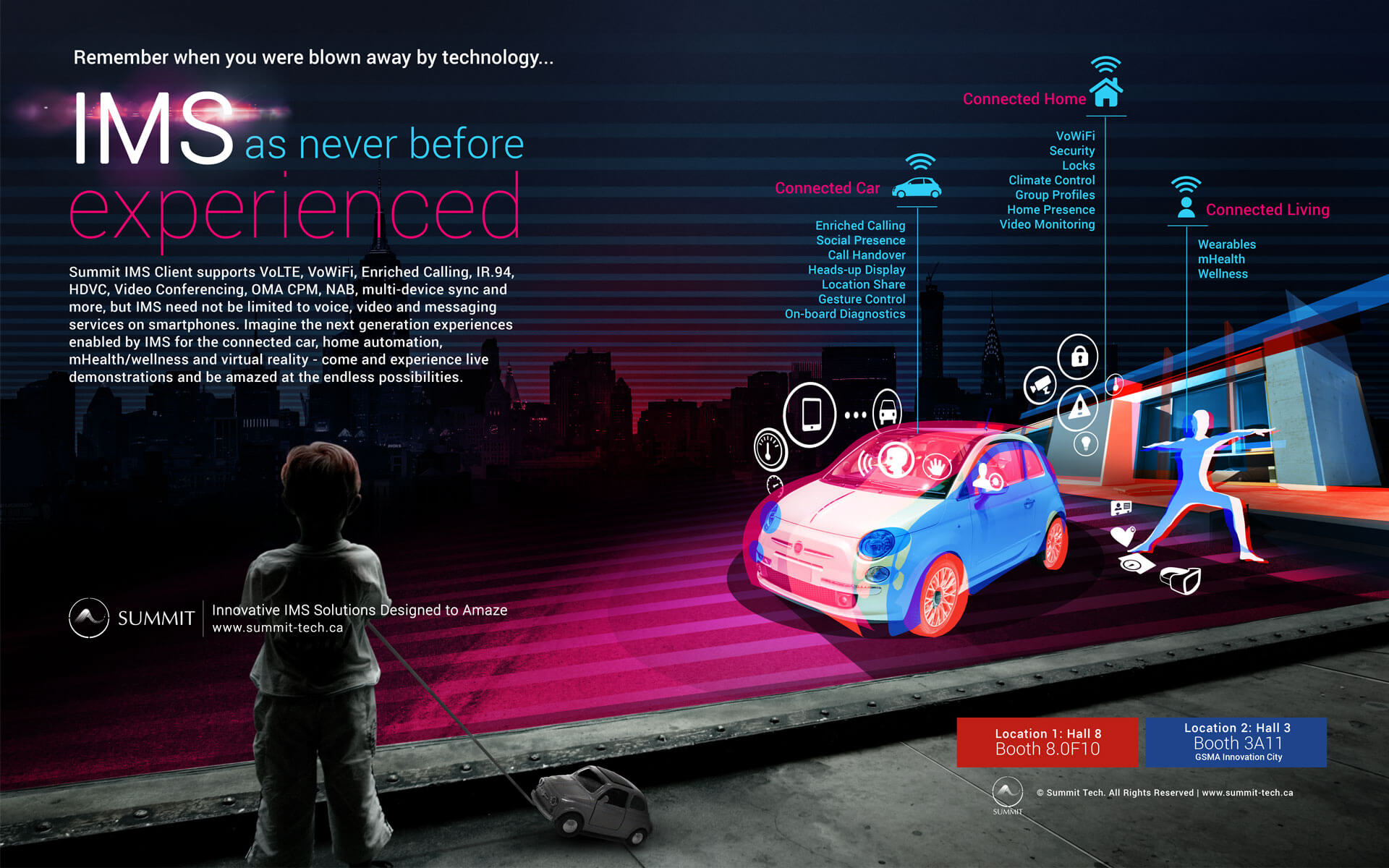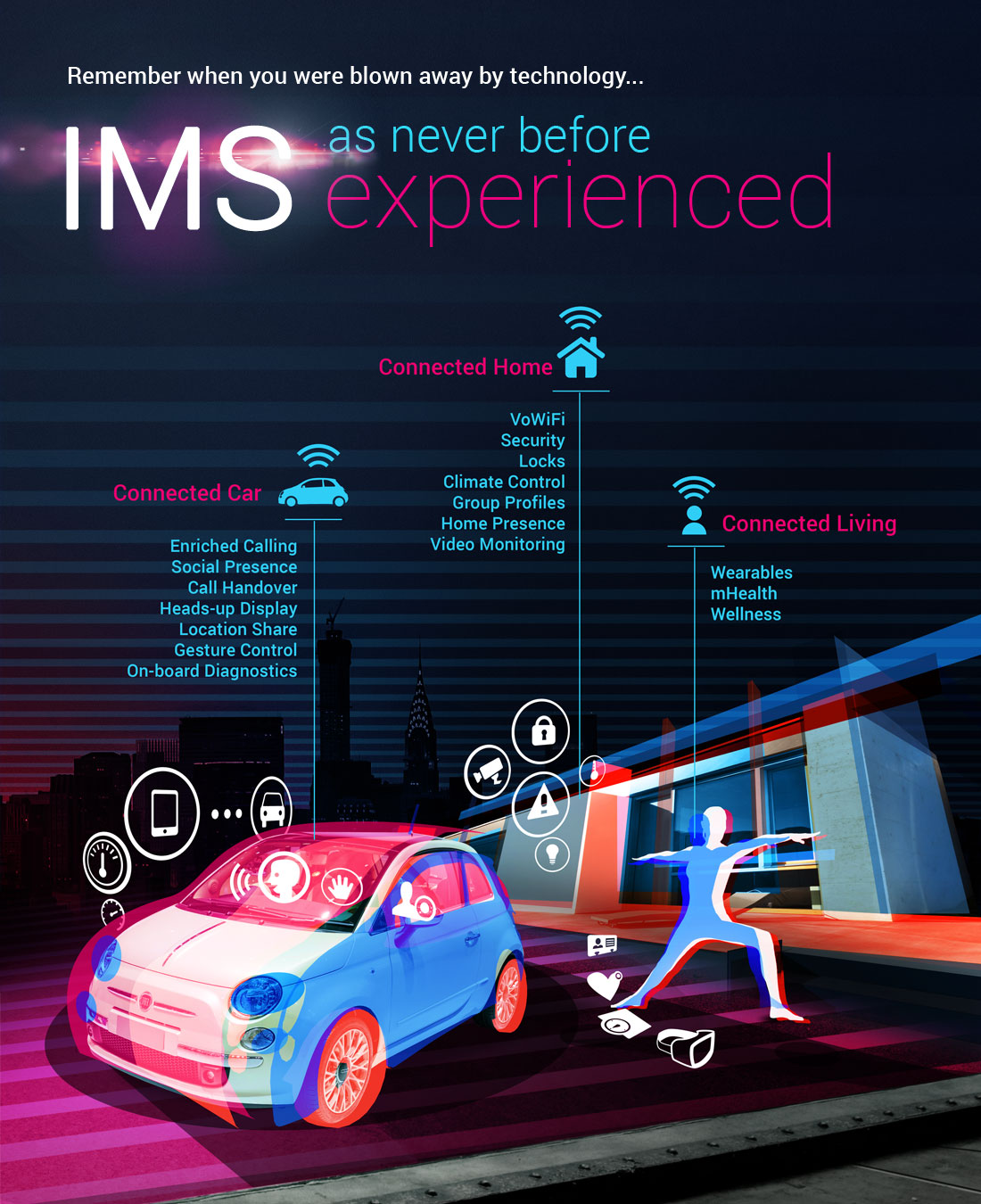 Innovative IMS Solutions Designed to Amaze
Summit IMS Client supports VoLTE, VoWiFi, Enriched Calling, IR.94, HDVC, Video Conferencing, OMA CPM, NAB, multi-device sync and more, but IMS need not be limited to voice, video and messaging services on smartphones. Imagine the next generation experiences enabled by IMS for the connected car, home automation, mHealth/wellness and virtual reality - come and experience live demonstrations and be amazed at the endless possibilities.

Summit Tech and Alcatel-­Lucent Unveil First VoLTE/RCS Connected Car at Mobile World Congress 2015
Barcelona, Spain/Montreal, Canada – March 2nd 2015 – Summit Tech is unveiling the first Voice over LTE (VoLTE)/Rich Communication Services (RCS)‐capable Connected Car in collaboration with Alcatel‐Lucent (Euronext Paris and NYSE: ALU), a world leading specialist in IP networking, cloud and ultra‐broadband technology, at the GSMA's Innovation City showcase at Mobile World Congress 2015. The two companies will be demonstrating the transformational power of the service provider's all‐IP communications network on the Connected Car of the future.
Connecting with the Connected Car at MWC
"You think you know what a connected car is and then you actually experience one and it's something else altogether."